Specifications

Detail Introduction
1. ROBOT localization guidance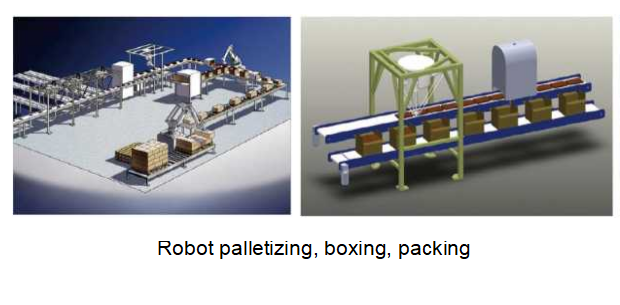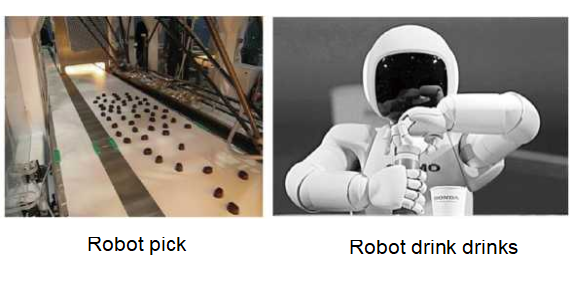 2. Bar code, two-dimensional code inspection
Inspection content: read information of barcode and two-dimensional code.
Application:
•Identity recognition is mainly the production of some business cards, such as two-dimensional code cards, convenient records, can quickly identify, including some meetings, attendance and other information.
•Product traceability, the basic information of some products, as well as logistics using two-dimensional code for logistics tracking.
•Electronic tickets, movie tickets, attractions tickets, using two-dimensional code customization, to remove the queuing, ticket buying, ticket checking time, paperless green environmental protection.
•The application of electronic commerce, including two-dimensional code delivery, two-dimensional code coupon, before some posters on the display of goods also appeared in two-dimensional code shopping.
•Other entertainment applications, including some ads, links to music, videos and pictures, are added to the two-dimensional code for download after identification.
3.Translucent PE bottle level inspection
Inspection content: detect PE bottle liquid level.
Advantage:
•Using infrared sensor is easy to inspect liquid level.
•Less investment, high performance price ratio.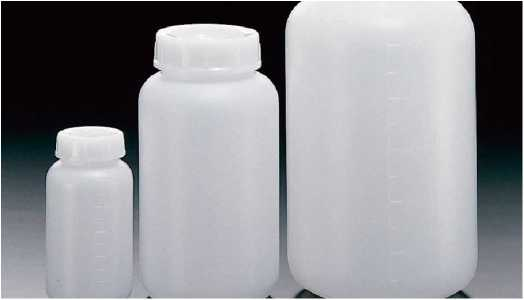 4.TETRA PAK coding inspection
Inspection content: The date is wrong, the position is shifted, and the characters are blurred.
Advantage:
•Self developed testing software, processing speed is fast, the fastest up to 36000 packets / hour.
•Replace labor, cost saving, high cost performance.
•Unique lighting design, not affected by the paper package shading.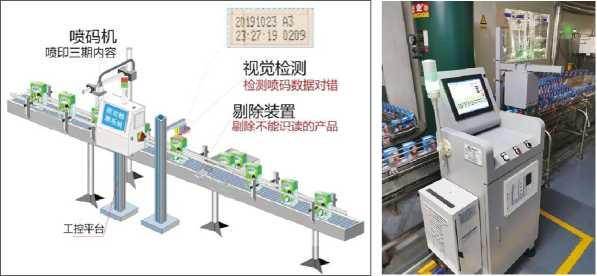 5.TETRA PAK straw position detection
Inspection content: straw suction, straw position, straw deflection angle.
Advantage:
•Independent research and development of inspection software, the fastest processing speed is up to 60000 BPH.
•Instead of labor.saved cost of production and high performance price ratio.
•Unique lighting design , no impact of natural light.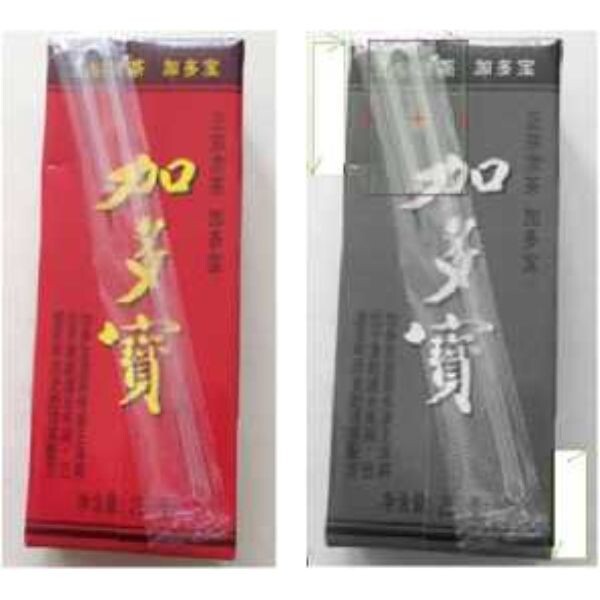 6.Full carton inspection
Inspection content: weighing type test each package whether it is less package or its weight is not up to standard.
Advantage:
•The special gravity sensor satisfies the quasi dynamic measurement and is easy to adjust.
•Built-in client various boxes of procedures, just click on the software can quickly change boxes.
•Equipment maintenance is very low.
•The system is modular design, rich interface and space, which makes the equipment get great development ability.