Specifications

| | |
| --- | --- |
| Price | Contact us |
| Brand Name | Hanyi |
| Place of Origin | China |
| Min.Order Quantity | 1 |
| Payment Terms | L/C, T/T, Paypal |
| Supply Ability | 1000 |
| Delivery Detail | 3days--7days |
Detail Introduction
Brief description
Large-scale online weighing is generally used in large-scale packaging machines, after the sub-packing machine, to meet the customer's weight inspection of sub-packaged products, fully automated online weight re-inspection, it can be widely used in pharmaceutical companies, food companies, daily necessities, chemicals and other industries to ensure the quality of customer products.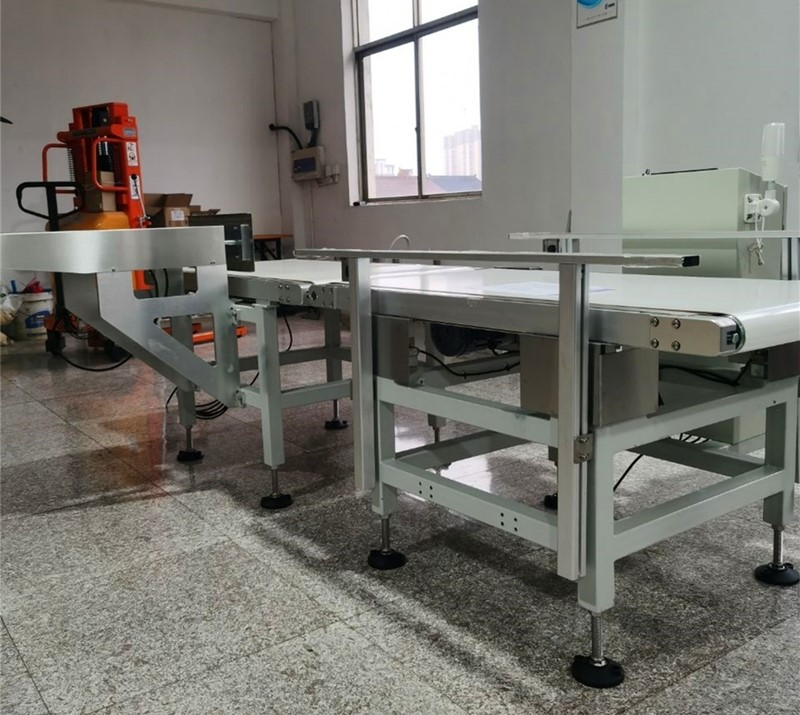 Large scale online weighing HYC50-12060 is widely used in pharmaceutical companies, food companies, daily necessities, chemical and other industries to meet the automatic and precise weighing of products in the automated production process.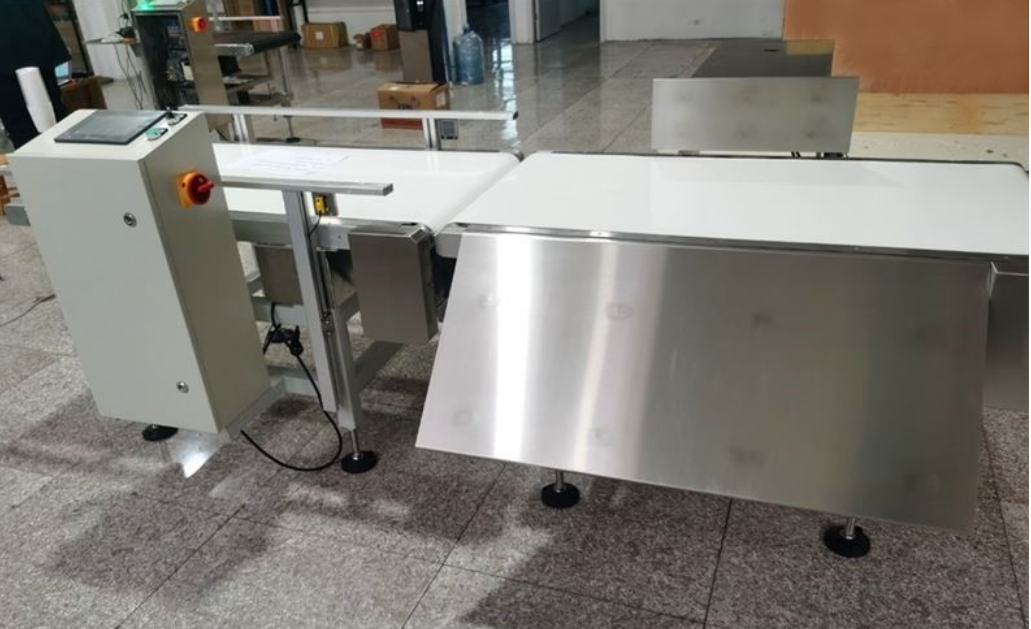 Large-scale re-inspection scale: According to the customer's product weight, product packaging size, and weighing efficiency, the specifications of the checkweigher can be customized.
The size of the weighing platform covers 600mm*400mm, 800mm*500mm, 1000mm*600mm, 1200mm*600mm, 1400mm*800mm and other large table weighing.
Technical parameters
Model

HYC50-12060

Weighing Capacity

6~100kg

Belt Width

400/500/600/800/1000/1200mm

Scale Length

600/800/1000/1200/1400/1500/1800mm

Max throughput

72~90m/min

Accuracy 3σ

±5g~100g

Division Value

0.5g/1g/5g/10g

Belt Height

Can be customized

*3 sigma statistical accuracy: 99.73% of products meet the accuracy requirements.

Accuracy is closely related to throughput, product shape and size, wind force, vibration and conveying.

Application: Online check-weighing occasions such as medicine, chemical industry, metallurgy, food, daily chemical, box inspection, etc.
Instructions for use of online weighing system
User level: divided into three levels according to operator (operation for browsing and using, manual mode), technician (recipe setting, password required), engineer (equipment debugging, password required).
Simple operation: turn on the power, start and stop the conveyor belt (dynamic weighing), query parameters, etc.
Operating environment: To ensure better accuracy, the installation site should avoid vibration and air flow.