Specifications

| | |
| --- | --- |
| Price | Contact us |
| Place of Origin | China |
| Min.Order Quantity | 1 |
| Payment Terms | L/C, T/T, Paypal |
| Supply Ability | 1000 |
| Delivery Detail | 3days--7days |
Detail Introduction
Brief description
High accuracy checkweigher, derived from advanced high-speed sampling technology and hardware filtering model, can meet the high-speed and high-precision requirements of customers for product testing, and is widely used in food, beverage, pharmaceutical and chemical industries.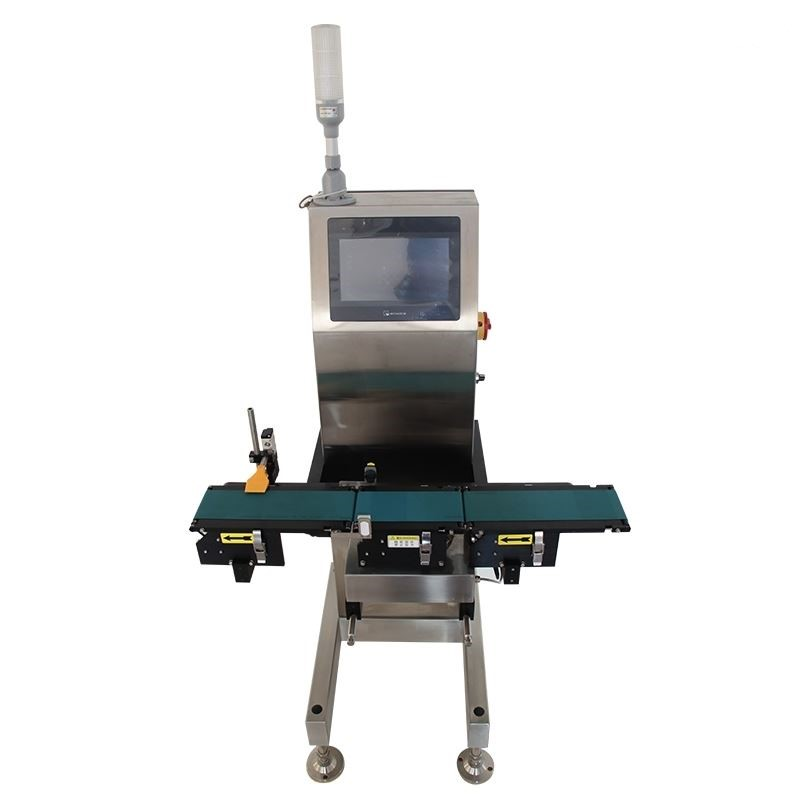 Application
Widely used in food, beverage, pharmaceutical and chemical industries.
The product types corresponding to different industries are also different. According to the actual product specifications and production needs of users, non-standard customization is possible.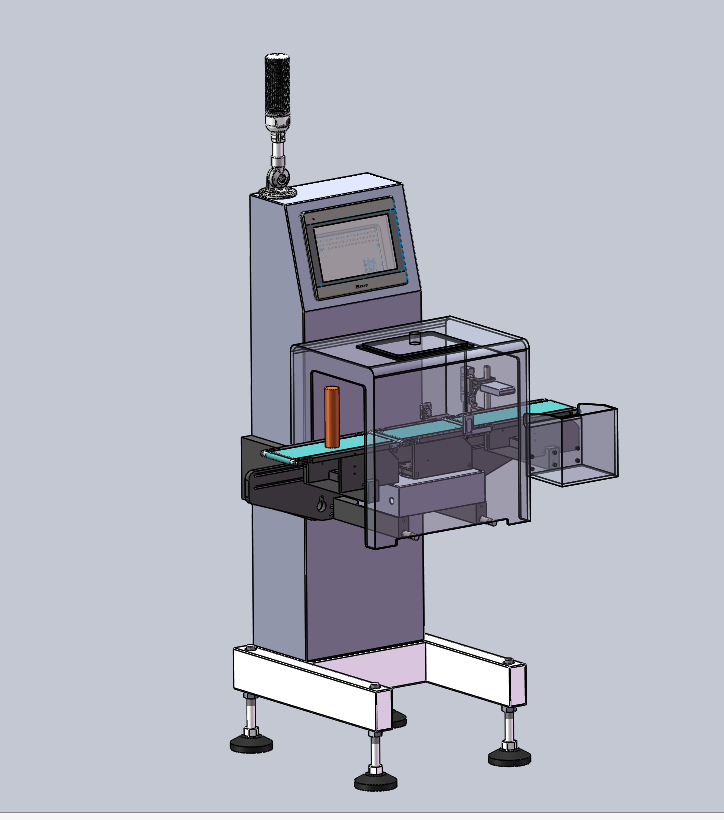 Technical parameters
Model

HYC2-500g

Weighing Capacity

0~500g

Application

Checkweighing small bag, vial, small box,e

Belt Width

95/150mm

Scale Length

200/300mm

In/Outfeed length

200/300/400/500mm

Shaft Diameter

13mm/25mm

Max throughput

0~350pcs/min

Accuracy 3σ

±0.02~0.3g

Division Value

0.01g/0.02g

Belt Height

Customizable

*3 sigma statistical accuracy: 99.73% of products meet the accuracy requirements

• Accuracy is closely related to throughput, product shape and size, wind, vibration and conveying.

Application: online check weighing occasions such as medicine, veterinary medicine, agrochemical, daily chemical, chemical industry, metallurgy, food, etc.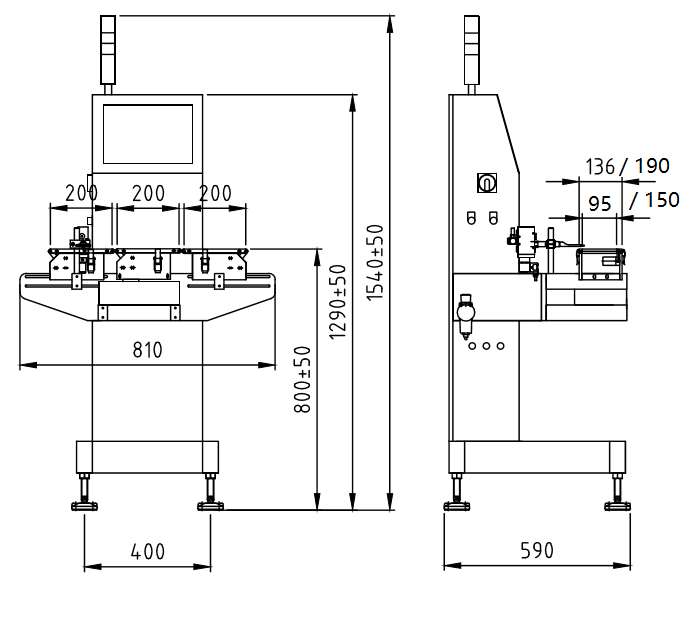 Main performance and configuration
1. Germany imported HBM high-accuracy, high-stability load cell.
2. German Weimar alarm light; American GATES wear-resistant, can withstand high load and run smoothly.
3. MCGS or WEINVIEW brand 7/10 inch display screen, high-color, high-resolution touch screen, easy and friendly operation, more user-friendly.
4. American Bonner or German SICK photoelectric switch, adhering to the high quality, to ensure correct detection.
5. Dedicated high-speed, medium and low-speed dual-core AD processor, higher speed, high precision, no error code conversion.
6. Swiss intelligent FPGA precision hardware filtering technology and high-speed sampling technology, stronger anti-interference, higher precision and more stable at the same speed.
7. New data storage technology, effective protection from power failure.
8. Standard communication serial port R232/RS485, and network port communication, multiple data verification to ensure high-speed transmission security.
9. Built-in production report statistics, providing rigorous real-time production management.
10. Scientific weighing platform design, good anti-mechanical vibration performance, effectively ensure weighing accuracy.
11. The mechanical structure and electrical system are rigorously designed and manufactured, and the installation and maintenance are more worry-free.